If you're finding your lead generation tactics ineffective, it could be because of an under-performing or non-existent communications plan.
Whether you're collecting prospective student leads via education fairs, inbound marketing, or a lead matching service, having a communications plan in place to turn those leads into conversions is of the utmost importance.
It's also one of the most effective ways to build relationships and differentiate your institution from your competitors.
A study completed by QS in 2017 indicated that 72% of students still prefer to be contacted by universities via email. Email is far from dead, and should still be the primary tool used when connecting with your leads.
See below for what you should include when putting together your lead communications plan. These tactics will help ensure your strategy is a winning one and turns leads into conversions.
Respond, Respond, Respond! (And in a Timely Manner)
If a student is requesting information from your institution or providing you with their contact information, it's because they want to hear from you and learn more. The worst thing you can do is not respond to their request. Think of the first impression that makes. It's not a good one.
After running a secret shopper study last year with our partners, we found that 78% of institutions did not respond to student information requests.
So just by responding to your leads, you'll be ahead of most of your competition.
If you are responding, make sure that you're doing it in a timely manner. Responding within 1 to 3 days of receiving the request is best practice. This will help ensure they keep you top of mind.
Be Mobile Friendly
It's 2018 – you can't afford not to be mobile friendly. More than 55% of emails are opened on a mobile device. If your email campaigns aren't mobile friendly, you can expect 70% of your audience to delete your email before even reading it.
Ensure your emails are optimized for mobile (and your website too!)
Make Your Subject Line Count
As with any email campaign, it's important to have an awesome subject line. When responding to your leads, it's even more important. Creating a captivating subject line will help ensure that your message gets read.
Try using these tips when writing your next subject line:
Keep it brief – 70 characters, or 8 words max!
Personalize it – make your leads feel special
Manage expectations – ensure accuracy in your subject line
Include urgency – it's now or never to make an impact on your leads
Test your subject lines – If you're not sure run an A/B test or test your subject lines internally
Keep the Content Relevant
When you're responding to your leads, make sure the messaging and content you're sending them is relevant.
If a prospective student has indicated they are interested in studying business at your institution, don't send them generic links and web pages. Send them information that relates to exactly what they're looking for.
Relevant messaging and content not only increases click-throughs, but it plays an important role in prospect relationship building.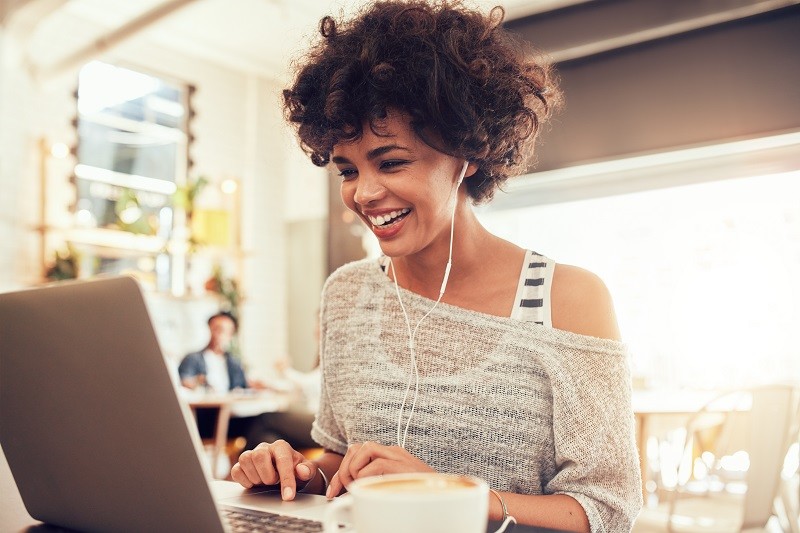 Make it Personal
While we're on the topic of relationship building and creating lasting first impressions… make sure to use personalization in your messaging as well. Personalization has been shown to increase click-throughs in email campaigns by 39%.
When dealing with people, it's okay to make things personal! The more "human" your messaging, the more likely it will be accepted. Try including your lead's name in the subject line of your email, or in the body of the email content. Allow your prospect to feel special!
Think Strategically About Call-to-Action (CTA) Placement
It's common for institutions to fill their lead communications with endless links and resources for prospective students. While you may think it's helpful to provide them with a link to every webpage of your website, it's really quite the opposite.
Your lead communications should contain one main CTA in the form of a button or text link that directs your lead to a specified landing page. The fewer CTAs you have, the better; as fewer CTAs can result in 40% higher click-throughs.
However, with that being said, you can still link relevant words in the body of your message to pages that make sense. Just be sure not to overdo it!
Include Engaging Visuals
It's no surprise that emails with images perform better than those without – they convert almost twice as well! But surprisingly, many institutions don't include images in their communications with leads, and often times, just send plain-text emails.
At the very least, it's important you include elements of your branding, such as logos, colours, etc.
If you can, take it a step further and add an image or two in your campaign! Get your prospects excited about attending your institution. Show images of current students, facilities on campus, or events!
Including Texting in Your Communications Plan
To effectively reach the mobile-savvy Gen Z'ers and Millennials, including texting in your communications plan makes a lot of sense. However, texting shouldn't be used as the first point of contact with a prospective student.
The best way to include texting is to create an opt-in text program that gives prospective students a reason to subscribe. Texting is a very personal form of communication, and in order for it to be effective, you should have a student's consent before reaching out.
. . . . . . . .
If you're looking for a way to generate more prospective student leads, or need help communicating and connecting with the leads you receive, the SchoolFinder Group can help! With LeadMatch™ and LeadConnect™, we can provide you with digital lead generation solutions that don't compromise budget or quality and drive real results. Connect with us for more information!